The.Purge.La.Notte.Del.Giudizio.2013.iTALiAN.1080p.DUAL.BrRiP.x26...
Category

Movies

Type

HD

Language

Italian

Total size

1.3 GB

Uploaded By ignazio19
Downloads

2152

Last checked

7 months ago

Date uploaded

5 years ago

Seeders

0

Leechers

0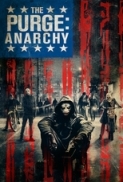 Sequel to The Purge. The New Founders of America invite you to celebrate your annual right to Purge. The Purge: Anarchy, the sequel to summer 2013's sleeper hit that opened to No. 1 at the box-office, sees the return of writer/director James DeMonaco to craft the next terrifying chapter of dutiful citizens preparing for their country's yearly 12 hours of anarchy.
Infohash : 3852341ADC70ECA45E3BEA6D545898B35D05DFC8
[center]



[ Info sul file ]

Nome : The Purge La Notte Del Giudizio 2013 iTALiAN 1080p DUAL BrRiP x264-TrTd_TeaM.mkv
Data : 28/09/2013 14:02:35
Dimensione : 1,406,575,530 bytes (1341.415 MB)

[ Info generiche ]

Durata : 01:25:18 (5118.186 s)
Tipo di contenitore : matroska
Data creazione : 28/09/2013 12:02:26 UTC
Streams totali : 3
Tipo stream n. 1 : video (V_MPEG4/ISO/AVC)
Tipo stream n. 2 : audio (A_MPEG/L3) {iTA MD}
Tipo stream n. 3 : audio (A_AAC (AAC Low complexity)) {EnG}
Audio streams : 2
Muxing Application : libebml v1.3.0 + libmatroska v1.4.0
Writing Application : mkvmerge v6.3.0 ('You can't stop me!') built on Jun 28 2013 20:09:41

[ Dati rilevanti ]

Risoluzione : MOLTO ALTA (1920 x 800)
Larghezza : multipla di 32 (BENE)
Altezza : multipla di 32 (BENE)
Qualità DRF medio : ALTA (21.065454)
Qualità deviazione standard : MEDIA (3.820645)
Media pesata dev. std. : MEDIA (3.774453)

[ Traccia video ]

Codec ID : V_MPEG4/ISO/AVC
Risoluzione : 1920 x 800
Frame aspect ratio : 12:5 = 2.4
Pixel aspect ratio : 1:1 = 1
Display aspect ratio : 12:5 = 2.4
Framerate : 23.976024 fps
Stream size : 1,263,080,633 bytes
Durata : 01:25:18 (5118.071250 s)
Bitrate : 1974.307228 kbps
Qf : 0.053610

[ Traccia audio n. 1 ]

Codec ID : A_MPEG/L3
Canali (contenitore) : 2
Frequenza : 48000 Hz
Stream size : 81,889,152 bytes
Bitrate (contenitore) : 127.997148 kbps
Tipo : MPEG-1 Layer III
MPEG frames : 213253
Durata : 01:25:18 (5118.072 s)
Bitrate (bitstream) : 128 kbps CBR
Emphasis : none
Mode : joint stereo

[ Traccia audio n. 2 ]

Codec ID : A_AAC (AAC Low complexity)
Canali (contenitore) : 2
Frequenza : 48000 Hz
Stream size : 59,982,460 bytes
Bitrate (contenitore) : 93.755811 kbps

[ Info sulla codifica H.264 ]

User data : x264
User data : core 138 r2 9e941d1
User data : H.264/MPEG-4 AVC codec
User data : Copyleft 2003-2013
User data : http://www.videolan.org/x264.html
User data : cabac=1
User data : ref=5
User data : deblock=1:-1:-1
User data : analyse=0x3:0x133
User data : me=umh
User data : subme=9
User data : psy=1
User data : psy_rd=1.00:0.15
User data : mixed_ref=1
User data : me_range=24
User data : chroma_me=1
User data : trellis=2
User data : 8x8dct=1
User data : cqm=0
User data : deadzone=21,11
User data : fast_pskip=0
User data : chroma_qp_offset=-3
User data : threads=18
User data : lookahead_threads=1
User data : sliced_threads=0
User data : nr=0
User data : decimate=1
User data : interlaced=0
User data : bluray_compat=0
User data : constrained_intra=0
User data : bframes=3
User data : b_pyramid=2
User data : b_adapt=2
User data : b_bias=0
User data : direct=3
User data : weightb=1
User data : open_gop=0
User data : weightp=2
User data : keyint=250
User data : keyint_min=23
User data : scenecut=40
User data : intra_refresh=0
User data : rc_lookahead=60
User data : rc=2pass
User data : mbtree=1
User data : bitrate=1974
User data : ratetol=1.0
User data : qcomp=0.60
User data : qpmin=0
User data : qpmax=69
User data : qpstep=4
User data : cplxblur=20.0
User data : qblur=0.5
User data : vbv_maxrate=31250
User data : vbv_bufsize=31250
User data : nal_hrd=none
User data : ip_ratio=1.40
User data : aq=1:1.00
SPS id : 0
Profile : [email protected]
Num ref frames : 5
Chroma format idc : YUV 4:2:0
PPS id : 0 (SPS: 0)
Codifica entropica : CABAC
Weighted prediction : P slices - explicit weighted prediction
Weighted bipred idc : B slices - implicit weighted prediction
8x8dct : Sì
Frames totali : 122711
Drop/delay frames : 0
Frames corrotti : 0

P-slices : 38993 ( 31.776 %) ########
B-slices : 82832 ( 67.502 %) #################
I-slices : 886 ( 0.722 %)
SP-slices : 0 ( 0.000 %)
SI-slices : 0 ( 0.000 %)

[ Analisi DRF ]

DRF medio : 21.077629
Deviazione standard : 3.827261
DRF max : 36

DRF<6 : 0 ( 0.000 %)
DRF=6 : 1 ( 0.001 %)
DRF=7 : 4 ( 0.003 %)
DRF=8 : 25 ( 0.020 %)
DRF=9 : 125 ( 0.102 %)
DRF=10 : 356 ( 0.290 %)
DRF=11 : 574 ( 0.468 %)
DRF=12 : 1029 ( 0.839 %)
DRF=13 : 2136 ( 1.741 %)
DRF=14 : 4012 ( 3.269 %) #
DRF=15 : 2442 ( 1.990 %)
DRF=16 : 3473 ( 2.830 %) #
DRF=17 : 4957 ( 4.040 %) #
DRF=18 : 6960 ( 5.672 %) #
DRF=19 : 9351 ( 7.620 %) ##
DRF=20 : 13508 ( 11.008 %) ###
DRF=21 : 16156 ( 13.166 %) ###
DRF=22 : 15747 ( 12.833 %) ###
DRF=23 : 14494 ( 11.811 %) ###
DRF=24 : 9644 ( 7.859 %) ##
DRF=25 : 5686 ( 4.634 %) #
DRF=26 : 3679 ( 2.998 %) #
DRF=27 : 2566 ( 2.091 %) #
DRF=28 : 1919 ( 1.564 %)
DRF=29 : 1402 ( 1.143 %)
DRF=30 : 877 ( 0.715 %)
DRF=31 : 643 ( 0.524 %)
DRF=32 : 406 ( 0.331 %)
DRF=33 : 255 ( 0.208 %)
DRF=34 : 234 ( 0.191 %)
DRF=35 : 46 ( 0.037 %)
DRF=36 : 4 ( 0.003 %)
DRF>36 : 0 ( 0.000 %)

P-slices DRF medio : 20.367732
P-slices deviazione std. : 4.055648
P-slices DRF max : 36

B-slices DRF medio : 21.443125
B-slices deviazione std. : 3.650692
B-slices DRF max : 36

I-slices DRF medio : 18.150112
I-slices deviazione std. : 3.951888
I-slices DRF max : 30

[ Analisi DRF (corretta) ]

Fine titoli di testa : 00:00:23 (22.939583 s) - frames ignorati: 550

DRF medio : 21.065454
Deviazione standard : 3.820645
DRF max : 36

DRF<6 : 0 ( 0.000 %)
DRF=6 : 1 ( 0.001 %)
DRF=7 : 4 ( 0.003 %)
DRF=8 : 25 ( 0.020 %)
DRF=9 : 125 ( 0.102 %)
DRF=10 : 355 ( 0.291 %)
DRF=11 : 574 ( 0.470 %)
DRF=12 : 1027 ( 0.841 %)
DRF=13 : 2134 ( 1.747 %)
DRF=14 : 4008 ( 3.281 %) #
DRF=15 : 2431 ( 1.990 %)
DRF=16 : 3466 ( 2.837 %) #
DRF=17 : 4934 ( 4.039 %) #
DRF=18 : 6947 ( 5.687 %) #
DRF=19 : 9327 ( 7.635 %) ##
DRF=20 : 13477 ( 11.032 %) ###
DRF=21 : 16098 ( 13.178 %) ###
DRF=22 : 15704 ( 12.855 %) ###
DRF=23 : 14459 ( 11.836 %) ###
DRF=24 : 9585 ( 7.846 %) ##
DRF=25 : 5656 ( 4.630 %) #
DRF=26 : 3639 ( 2.979 %) #
DRF=27 : 2532 ( 2.073 %) #
DRF=28 : 1882 ( 1.541 %)
DRF=29 : 1361 ( 1.114 %)
DRF=30 : 835 ( 0.684 %)
DRF=31 : 634 ( 0.519 %)
DRF=32 : 403 ( 0.330 %)
DRF=33 : 254 ( 0.208 %)
DRF=34 : 234 ( 0.192 %)
DRF=35 : 46 ( 0.038 %)
DRF=36 : 4 ( 0.003 %)
DRF>36 : 0 ( 0.000 %)

P-slices DRF medio : 20.345910
P-slices deviazione std. : 4.043543
P-slices DRF max : 36

B-slices DRF medio : 21.434195
B-slices deviazione std. : 3.646288
B-slices DRF max : 36

I-slices DRF medio : 18.171201
I-slices deviazione std. : 3.945942
I-slices DRF max : 30

[ Profile compliancy ]

Profilo da testare : MTK PAL 6000
Risoluzione : 1920 x 800 > 720 x 576
Framerate : 23.976024 <> 25
Buffer underflow : 00:01:28 (frame 2119)
Buffer underflow : 00:01:29 (frame 2129)
Buffer underflow : 00:01:29 (frame 2140)
Buffer underflow : 00:01:30 (frame 2151)
Buffer underflow : 00:01:30 (frame 2162)
Buffer underflow : 00:01:31 (frame 2175)
Buffer underflow : 00:01:31 (frame 2190)
Buffer underflow : 00:01:37 (frame 2324)

Rapporto generato da AVInaptic (18-11-2007) in data 28 set 2013, h 22:29:49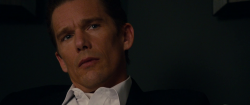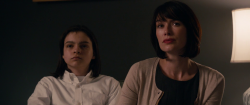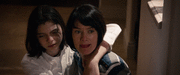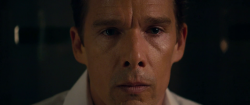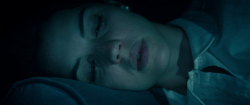 Files:
The.Purge.La.Notte.Del.Giudizio.2013.iTALiAN.1080p.DUAL.BrRiP.x264-TrTd_TeaM.mkv (1.3 GB)
The.Purge.La.Notte.Del.Giudizio.2013.iTALiAN.1080p.DUAL.BrRiP.x264-TrTd_TeaM.nfo (8.0 KB)
TrTd_TeaM.info.txt (1.4 KB)
Code:
http://fr33dom.h33t.eu:3310/announce

udp://fr33dom.h33t.eu:3310/announce

http://bt.poletracker.org:2710/announce

udp://tracker.publicbt.com:80//announce

udp://tracker.openbittorrent.com:80/announce

udp://11.rarbg.com/announce

udp://open.demonii.com:1337

udp://tracker.istole.it:80/announce